Meetings
You finally secured a meeting, now you've got to prepare the proposal.
Meetings to organize the team, a brainstorming session to create the ideal solution, notes to finalize the plan, task assignments, tracking the progress, delivering on time, keeping your team in sync and working together.
It's no small task. Use Comapping to keep it all together.
Example Map
Divide the work
No longer use a string of emails to serve as documentation
Track and monitor progress
Collaborate with partners outside the office
Real-time updates for quick and easy communication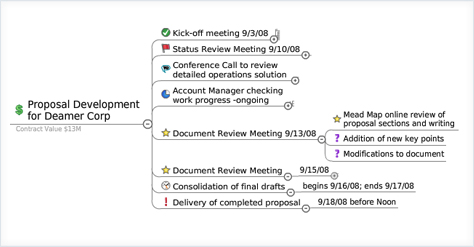 View Other Examples